As part of Fendi's "hand in hand" initiative, Tiffany & Co has teamed up with the Italian fashion house to create a special Baguette to mark the icon's 25th anniversary.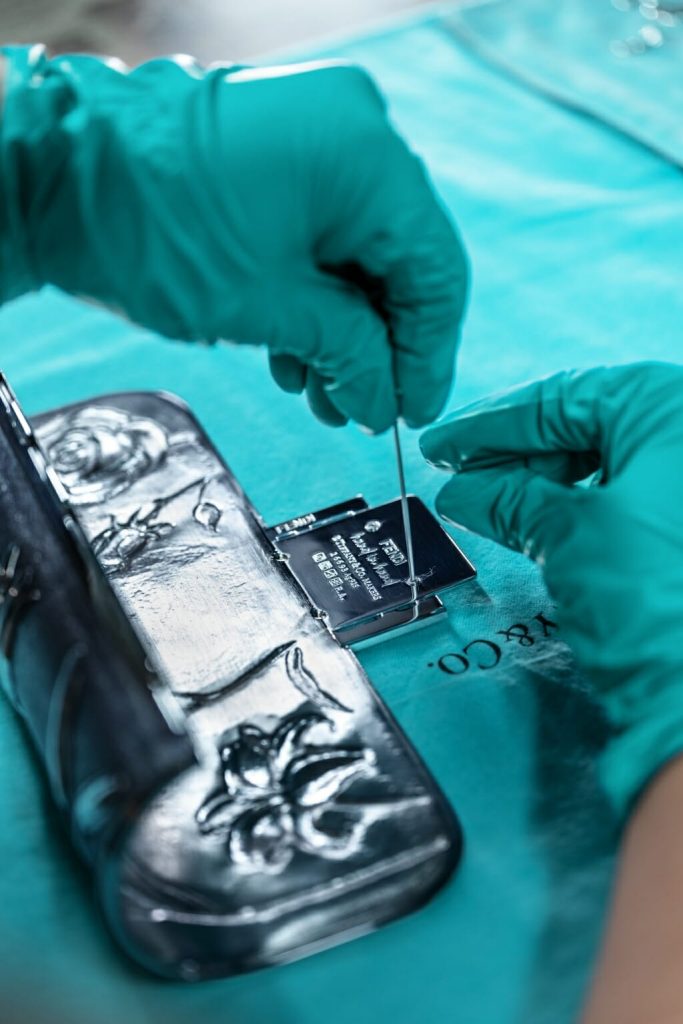 Crafted in sterling silver and adorned with sculpted motifs of lilies and roses that represent Italy and New York state respectively, the pièce unique took Tiffany Makers (artisans from the American jeweller's hollowware workshop) four months to realise and weighs about 2.4kg.
Accompanying it is a capsule of Tiffany Baguette bags, made from leather and silk satin, in Tiffany & Co's signature robin's-egg blue.
Read More: Tiffany & Co's "Time For Speed" Is For Car and Jewellery Lovers